THE FLEISHMAN HOUSE
2614 Morganton Road, Fayetteville, NC 28303
1951 Mid-century Modern Home
2,800+ Square Feet ~ 3 Bedrooms, 2.5 Baths
Info: 919-601-7339
AuctionFirstInfo@gmail.com
---
Address: 2614 Morganton Road, Fayetteville, NC 28303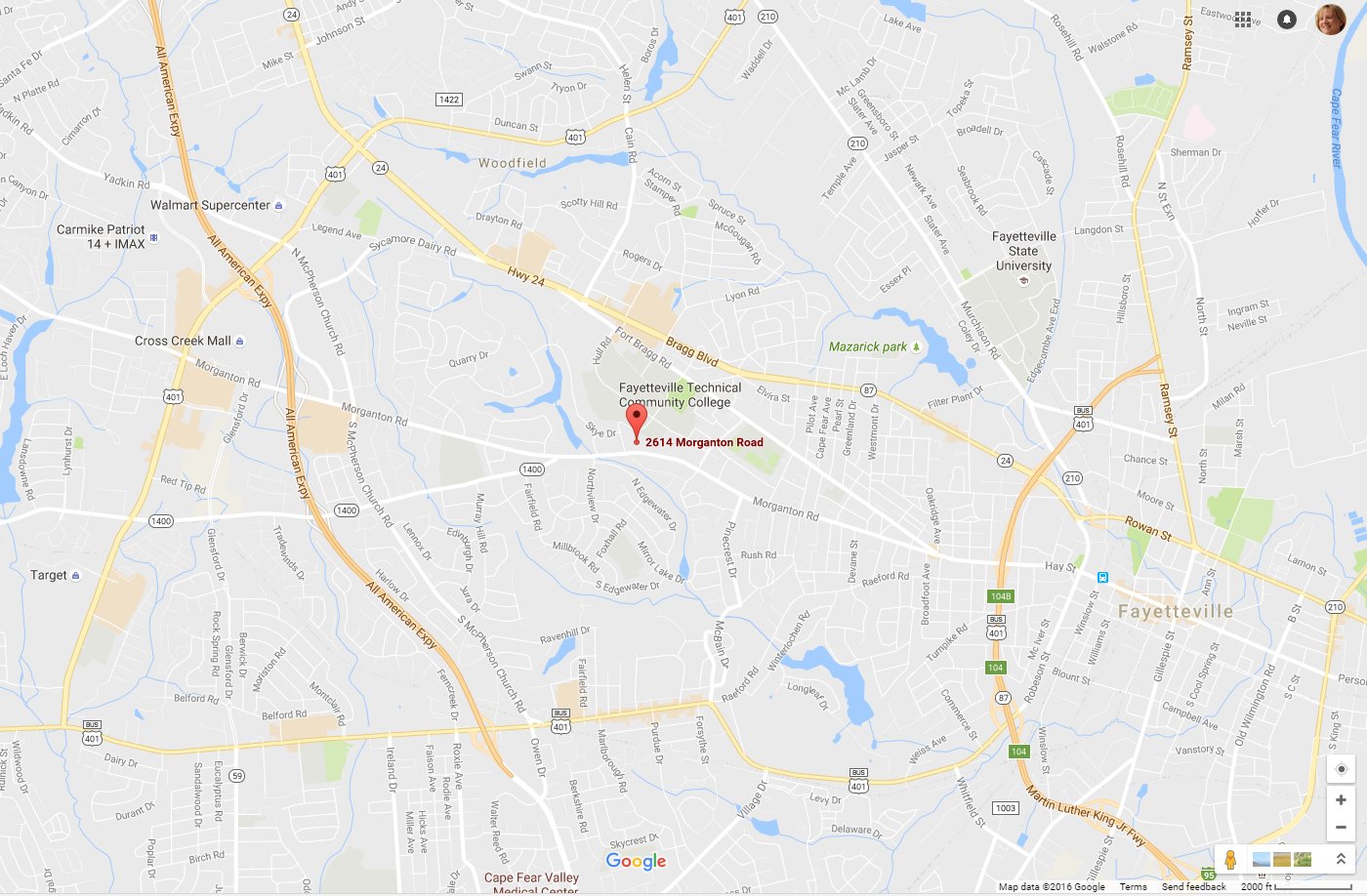 DETAILS

This 1951 Mid-Century modern home designed by Edward Loewenstein.  Despite it's current poor condition, the Fleishman House remains one of Fayetteville's best examples of residential Modernism.
This home was designed by Edward Loewenstein in 1951 for A.M. and Ruth Fleishman and is known as the Fleishman House.  Jim Brandt was the draftman and it was built by Ed Rynick. The house beautifully exhibits the Modernist approach of enclosing space rather than carving it out of a structure. The roughly T-shaped form combines a long, flat-roofed wing housing bedrooms and bathrooms with a more expansive public wing with dramatic shed roof housing a living room, dining room, sunroom, kitchen, and powder room. The soaring ceiling of the public space, combined with walls of windows to dissolve the separation between indoors and outdoors, create a feeling of openness that contrasts markedly with the sheltered feeling in the private wing. These contrasting spaces recall the similar effect found in Frank Lloyd Wright's Usonian houses.
Address: 2614 Morganton Road, Fayetteville, NC 28303
Parcel ID: 0427-28-2514
County: Cumberland
Current tax value: $280,317
Legal Description: MAJ PT LT 2 EAST LOCHWOOD PARK (1.99 AC)
Acreage: 
Year Built: 1951
Design: Modernist with frame construction
Architect: Edward Loewenstein
Approximate square feet living space: 2,801
Enclosed porch: approximately 270 sq ft
Carport: approximately 420 sq ft
Rooms: 7 with 3 Bedrooms, 2.5 Baths
Roof: Rubber
Floors: Tile and hardwood
Schools:
Alma Easom Elementary
Max Abbott Middle School
Terry Sanford Senior High
ABOUT THE ARCHITECT:
EDWARD LOEWENSTEIN
Born and raised in Chicago, Edward Loewenstein graduated from MIT with a BA in Architecture in 1935.  After serving in the Army, he moved to Greensboro, North Carolina in 1946 and started his architectural practice.  His firm grew over time to include five offices throughout North Carolina and Virginia that designed over 1500 projects. These included many well-known commercial buildings including Greensboro YWCA, the Hayes Taylor YMCA, the Beth David Synagogue, and the Greensboro Public Library, now the Elon University Law School.  Loewenstein was the first white architect in North Carolina to hire black architects, including William Streat in 1950, W. Edward (Blue) Jenkins, Major Sanders, and Clinton Gravely. According to his daughter, Jane Levy, "my father just respected everyone. When confronted by white architects who had a problem with black co-workers, he told them they were welcome to leave." Loewenstein was an active member of Terry Sanford's North Carolina Commission on Civil Rights.  Although his firm did not specialize in Modernism, he produced Greensboro's best examples of residential Modernism in the middle of the twentieth century. Loewenstein built at least two houses in Fayetteville—for A. M. and Ruth Fleishman at 2514 Morganton Road and for Maurice and Dorothy Fleishman (since demolished) at 1501 Raeford Road—as well as the altered Beth Israel Center on Morganton Road. All three were built in the early 1950s. 
LINKS FOR ADDITIONAL READING
1. Fayetteville Modern Architecture Survey, published in 2009
2. Heart, Soul & House, published in Our State, November 2014
3. North Carolina Modernist Houses
* Thanks to the North Carolina Modernist Houses for giving permission to reprint material from their website.
---
Due Diligence Documents Available
All of the documents below can be readily downloaded by CLICKING HERE.
Plat
Property Disclosures
Tax Information
Additional Photos
Property Inspection report
Asbestos Inspection  reports
Heart, Soul & House – from Our State, November 2014
Fayetteville Architectural Survey, 2009
Fayetteville NC
Fayetteville is the county seat of Cumberland County and is best known as the home of Fort Bragg Army Base.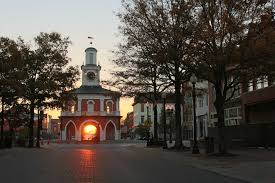 Fayetteville NC
Auction Documents
Auction Documents – Read and download the Auction Bid Package, inspection, survey & other documents.
Documents